About Us
Dennis M. Wallace is a trusted wealth advisor and member of The Comprehensive Wealth Management Group. As a wealth advisor, he provides independent, fee-based, wealth management and financial planning services. Dennis provides exceptional client service while creating financial goals that are aligned with individual risk tolerance. He has extensive experience in the financial services field, holding securities registrations 6, 7, 22, 63, 65 through LPL Financial and has been named a Five Star Wealth Manager every year since 2012.
Dennis has created a "Four Stage Investment Process".
The First Stage is the client risk comfort level.
The Second Stage is selecting the appropriate asset classes.
The Third Stage is selecting the appropriate investments within each asset class.
The Fourth Stage is portfolio evaluation.
OUR INVESTMENT PROCESS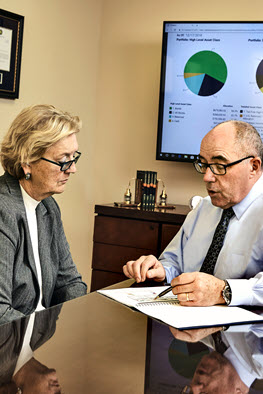 Our Practice - Your Team
We believe our teamwork approach adds a broader perspective to all we do and provides increased benefits to our clients.
Our team of financial professionals can help you address:
Investing principles and strategies

Retirement investing and distribution strategies

Estate conservation issues

Risk management
We also can answer your questions, including:
Can I retire early?

Are my investments working hard enough?

What's the best approach for college savings?

What are the elements of a sound estate strategy?

Do I have enough life insurance for my family?
Our experienced professionals have helped many people just like you with similar issues and concerns. We specialize in creating an approach that is designed to address your individual situation.
Our Mission
Our mission is to provide clarity surrounding investing and financial planning through education, communication, and service that exceeds expectations. Thus enabling our clients to enjoy financial confidence.
Our Commitment
Our staff consists of experienced professionals with a "hands on" approach to financial guidance. Not only will you find our team members knowledgeable, but you will also discover that our staff truly cares about working towards your dreams. As your Financial Professionals, we will do everything in our power to keep you focused on where you want to go, advise you on how to get there, and continually remind you of the importance of maintaining a disciplined approach in working towards your dreams.
At Comprehensive Wealth Management Group, it is crucial that each client is included, heard and engaged in their investment strategy. We provide communication with each member of your family, creating a life-long relationship, to help guide you through each stage of your journey.
Our Principle
Our company is based on the principle that education and understanding of your current financial situation is vital to successfully make prudent decisions concerning your future financial condition. If you have any questions about your current financial situation or wish to schedule an appointment, send us an email or give us a call at (484) 888-2001
.
Portfolio Management
We have refined a process that enables us to customize a portfolio to each client's risk tolerance, time horizon and goals. Through a rules-based, disciplined investment strategy we provide each portfolio with the proactive service to assist our clients in pursuit of their goals.
Financial Planning
To get where you want to go, you need to know where you are. A thorough evaluation of your current and future financial picture is critical to develop a sound plan. As important, is an ongoing assessment to determine if you are on-track or if a mid-course adjustment is necessary. Together we can develop a plan with the goal of helping your finances grow thoughtfully, conserve prudently and distribute efficiently.
Risk Management
We help you identify the risks that may have the greatest potential to impact your financial well-being. We analyze your insurance program; life, disability, and long-term care to determine effectiveness and efficiency.
Estate Planning
The goal of a successful estate planning strategy is to effectively manage assets and to assist in the efficient distribution of wealth after death. An effective strategy also includes healthcare wishes, even if incapacitated or otherwise unable to communicate.
Meet the Team
You've worked hard for your retirement. You deserve to have an advisor that will provide perspective on your personal finances and your long-term goals.
Dennis Wallace, AIF®

Wealth Advisor
(610) 436-8500

(610) 436-9127
Dennis Wallace, Wealth Advisor of the Comprehensive Wealth Management Group, values supporting individuals and organizations that contribute to society in a positive and meaningful way. As a veteran of the United States Air Force, Dennis fully understands the importance of service to others. His dedication to service is reflected in both his work and lifestyle. As a member of Rotary International and former president of his local Rotary club, he gives of his time, talent and treasure in order to have an impact both locally and globally. Additionally, he has served on several non-profit boards. The Mayor of West Chester has presented him with the Key to the City, and he was also honored as Philadelphia's Outward Bound Volunteer of the Year.
Lorelei Danuser

Director of Operations
610-436-8500

610-436-9127
Lorelei Danuser joined CWMG - Comprehensive Wealth Management Group in 2004. Since arriving, Lorelei has been at the center of activity for CWMG as the Director of Operations. Lorelei's role is integral to the smooth and efficient operation of the practice. In addition to assisting each of the partners, she enjoys her personal contact with clients as well, meeting their needs on a professional, knowledgeable, and competent level.
Lorelei comes to CWMG with a rich and storied background. After attending the University of Illinois, Lorelei has been an Office Manager at numerous firms ranging from Printing to Real Estate to Sports Management. In addition, she has been a USTA Certified Tennis Teaching Professional, Gourmet Coffee Shop entrepreneur, substitute Teacher, Interior Decorator and Mother of two children.
Lorelei's love for competitive tennis continues as she plays on multiple USTA Woman's and Mixed tennis teams in the Philadelphia and Delaware area. Lorelei and her Husband, Steve, live in Glen Mills.
Christine Basilii

Operations Associate
610-436-8500

610-436-9127
Christine Basilii joined CWMG - Comprehensive Wealth Management Group in February of 2013 as our Operations Associate. She helps process new accounts and servicing existing clients...plus everything in between.
Christine's passion for Client service stems from her long-term background in listening and then connecting with people. Christine applied her Public relations and Marketing degree from Susquehanna University in the New York Advertising Industry for many years before relocating to Pennsylvania. As an Account Manager at a Montgomery County Ad Agency she managed the Iams Pet Food account before deciding to leave the industry to become a stay at home Mom.
Juggling all of her family's activities could be a full-time job for Christine but CWMG is lucky to have her share her organizational talents with us. Christine resides in Downingtown with her husband Mark and their three sons. When she is not attending youth sports activities for her boys, she enjoys her favorite pastime sport, tennis, and vacationing with her family.
Janine Janick

Operations Specialist
610-436-8500

610-436-9127
Janine Janick joined CWMG - Comprehensive Wealth Management Group in 2018 as our Operations Specialist and has been in the financial service industry for 10 years. Janine earned her degree from Harcum College. She is instrumental in servicing new and existing clients with account set-up, creating reports and ensuring that our clients have everything they need from their CWMG team.
Janine and her husband love to travel and lived in Europe for many years before returning to the United States. Through her extensive travel Janine developed a passion for cooking and loves to indulge her family with her latest creation! One of their favorite activities now is watching their son play college football. Janine and her family reside in Chester Springs, PA.
Words to Live By
A life well lived is measured by the good you do for others.
The function of economic forecasting is to make astrology look respectable.
I like my money right where I can see it… hanging in my closet.
It is not usually the conscious malfeasance of your narrow professional adviser that does you in. Instead, your troubles come from his subconscious bias.
Resources
You'll find a wealth of content to inform and help educate - dozens of articles, an extensive list of financial calculators, and a glossary of financial terms.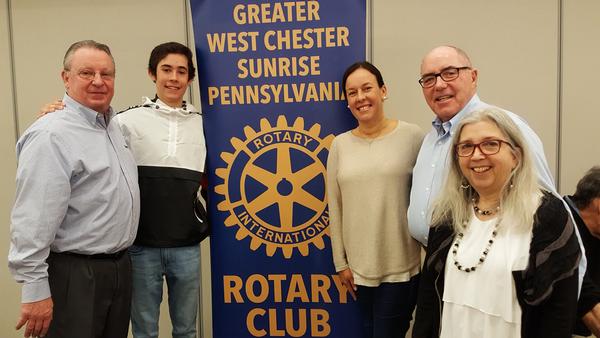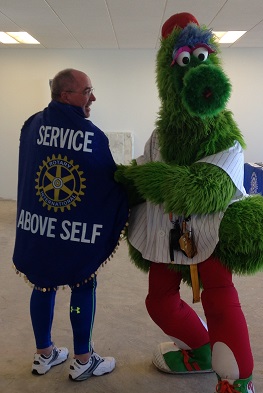 Community Involvement
The Comprehensive Wealth Management Group passionately supports our community. We believe that thoughtful growth happens through good work. As a part of our commitment to do good in our community, and the world at large, we support: Rotary International, Outward Bound Philadelphia, Hands Across the Sea, The Chester County Community Foundation and The West Chester Food Cupboard.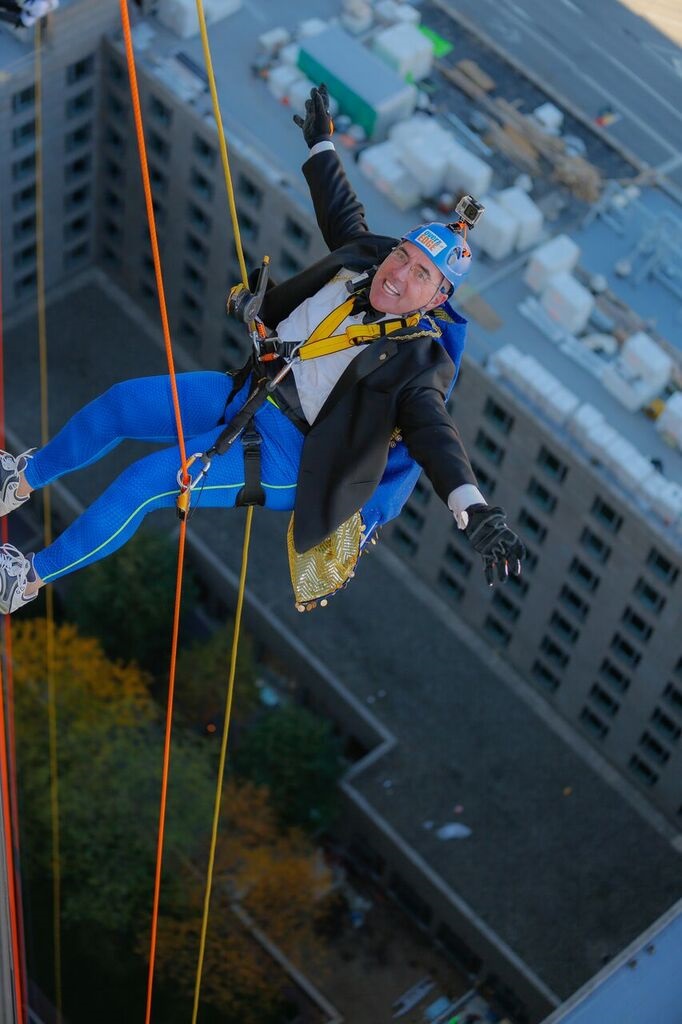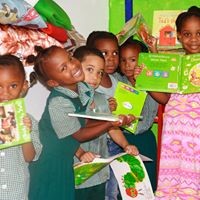 Our Office
Comprehensive Wealth Management Group:
600 Willowbrook Ln, Suite 620
West Chester, PA 19382