About Us
Dennis M. Wallace is a trusted wealth advisor and member of FPA Wealth Management. As a wealth advisor, he provides independent, fee-based, wealth management and financial planning services. Dennis strives to provide exceptional client service while creating financial goals that are aligned with individual risk tolerance. He has extensive experience in the financial services field, holding securities registrations 6, 7, 22, 63, 65.
Dennis has created a "Four Stage Investment Process".
The First Stage is the client risk comfort level.
The Second Stage is selecting the appropriate asset classes.
The Third Stage is selecting the appropriate investments within each asset class.
The Fourth Stage is portfolio evaluation.
OUR INVESTMENT PROCESS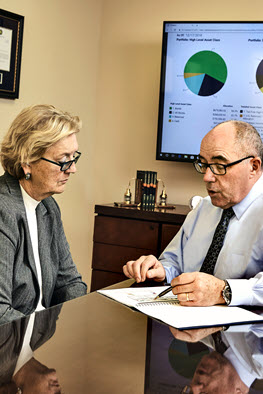 Our Practice - Your Team
We believe our teamwork approach adds a broader perspective to all we do and provides increased benefits to our clients.
We can help you address:
Investing principles and strategies

Retirement investing and distribution strategies

Estate conservation issues

Risk management
We also can answer your questions, including:
Can I retire early?

Are my investments working hard enough?

What's the best approach for college savings?

What are the elements of a sound estate strategy?

Do I have enough life insurance for my family?
We have helped many people just like you with similar issues and concerns. We specialize in creating an approach that is designed to address your individual situation.
Our Mission
Our Mission is our inspiration. It is the declaration of our greater purpose.
We strive to improve our world by providing "advice for life" to help people better use their wealth in pursuit of their passions while inspiring them to lead more fulfilling lives.
Our Values
Our Values are the principles and beliefs that guide us in our daily operations. They are the foundation for our interaction with our clients and with each other.
Integrity

We always do for our clients that which under the same circumstances we would do for ourselves or our loved ones.

Teamwork

We believe that the whole can be greater than the sum of its parts and when people work together with passion, the possibilities are endless.

Independence

We always strive to be objective in our advice.

Service

We continuously strive to deliver a Ritz Carlton experience with Fed Ex efficiency.

Purpose

We aspire to lead lives of meaningful purpose. We each possess a burning desire to make a difference in all of the lives that we touch.
Our Commitment
We take a "hands on" approach to financial guidance. Not only will you find our team members knowledgeable, but you will also discover that our staff truly cares about working towards your dreams. We will do everything in our power to keep you focused on where you want to go, advise you on how to get there, and continually remind you of the importance of maintaining a disciplined approach in working towards your dreams.
At FPA Wealth Management, it is crucial that each client is included, heard and engaged in their investment strategy. We provide communication with each member of your family, creating a life-long relationship, to help guide you through each stage of your journey.
Our Principle
Our company is based on the principle that education and understanding of your current financial situation is vital to successfully make prudent decisions concerning your future financial condition. If you have any questions about your current financial situation or wish to schedule an appointment, send us an email or give us a call at (484) 888-2001
.
Portfolio Management
We have refined a process that enables us to customize a portfolio to each client's risk tolerance, time horizon and goals. Through a rules-based, disciplined investment strategy we provide each portfolio with the proactive service to assist our clients in pursuit of their goals.
Financial Planning
To get where you want to go, you need to know where you are. A thorough evaluation of your current and future financial picture is critical to develop a sound plan. As important, is an ongoing assessment to determine if you are on-track or if a mid-course adjustment is necessary. Together we can develop a plan with the goal of helping your finances grow thoughtfully, conserve prudently and distribute efficiently.
Risk Management
We help you identify the risks that may have the greatest potential to impact your financial well-being. We analyze your insurance program; life, disability, and long-term care to determine effectiveness and efficiency.
Estate Planning
The goal of a successful estate planning strategy is to effectively manage assets and to assist in the efficient distribution of wealth after death. An effective strategy also includes healthcare wishes, even if incapacitated or otherwise unable to communicate.
Meet the Team
You've worked hard for your retirement. You deserve to have an advisor that will provide perspective on your personal finances and your long-term goals.
Dennis Wallace, AIF®

Wealth Advisor
(610) 627-5566

(610) 627-5577
As a veteran of the United States Air Force, Dennis Wallace fully understands the importance of service to others. His generosity of service is reflected in both his work and lifestyle. Dennis is a member of Rotary International where he gives his time, talent and treasures making an impact, both locally and globally. Additionally, he has served on several non-profit boards and currently serves on the finance committee of Act in Faith. The Mayor of West Chester has presented him the key to the city and he was also honored as Philadelphia's Outward Bound's Volunteer of the Year. As a trusted wealth advisor with extensive experience in the financial services field, Dennis weaves that same mindset of service and stewardship in the important work of helping his clients pursue their financial goals. On days off, Dennis and his wife Carol, both avid sailors, enjoy spending time on their boat sailing on the Chesapeake Bay.
Christine Basilii

Operations Associate
(610) 627-5566

(610) 627-5577
Christine joined our FPA Wealth Management team as a result of our merger with the FPA Wealth Management in June of 2021. She comes to us with direct client service experience after working with FPA since 2013.
As a Client Service Associate, Christine handles many operations tasks from processing new accounts to servicing new and existing clients...and everything in between.
Christine applied her Public Relations and Marketing degree from Susquehanna University in the New York Advertising Industry for many years. She worked at Young and Rubicam, a leading global marketing communications company, before relocating to Pennsylvania. Then, as an Account Manager at a Montgomery County Ad Agency, she managed the Iams Pet Foods account before deciding to leave the industry to raise her family.
Christine resides in Downingtown, Pa with her Husband Mark and their three sons. In her free time, she strives to be involved in her boy's activities and enjoys watching her sons play high school and college football.
Janina Janick

Operations Specialist
(610) 627-5566

(610) 627-5577
Janina Janick joined FPA Wealth Management team as a result of our merger with the FPA Wealth Management in June 2021. Janina has over 13 years of experience as a Client Service Associate in the Financial Service Industry and has worked for several Fortune 500 companies, including Prudential, Morgan Stanley (Smith Barney) and Wells Fargo.
Janina earned her degree from Harcum College. She is instrumental in supporting new and existing clients with account set up, creating reports and ensuring that our clients have everything they need from their FPA team.
Janina and her husband enjoy to travel and lived in Europe for many years before returning to the United States. One of their favorite activities now is watching their son play College Football. Janina and her family reside in Chester Springs, PA.
Words to Live By
A life well lived is measured by the good you do for others.
The function of economic forecasting is to make astrology look respectable.
I like my money right where I can see it… hanging in my closet.
It is not usually the conscious malfeasance of your narrow professional adviser that does you in. Instead, your troubles come from his subconscious bias.
Resources
You'll find a wealth of content to inform and help educate - dozens of articles, an extensive list of financial calculators, and a glossary of financial terms.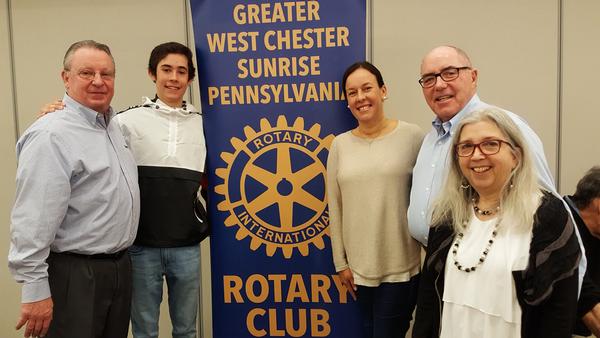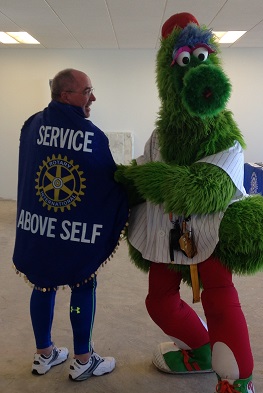 Community Involvement
The FPA Wealth Management passionately supports our community. We believe that thoughtful growth happens through good work. As a part of our commitment to do good in our community, and the world at large, we support: Rotary International, Outward Bound Philadelphia, Hands Across the Sea, The Chester County Community Foundation and The West Chester Food Cupboard.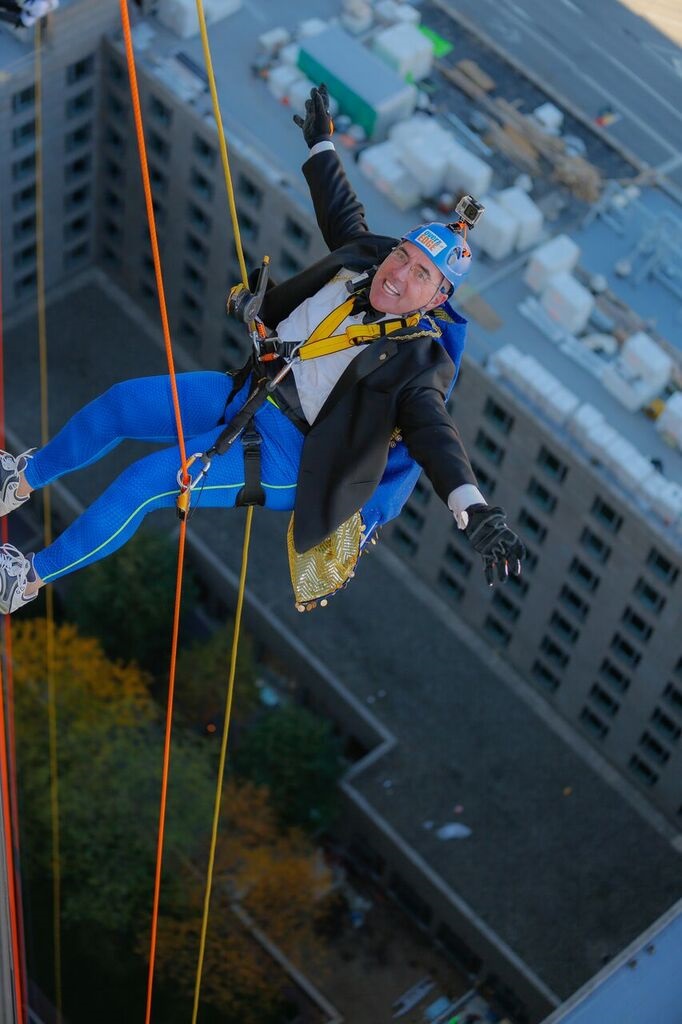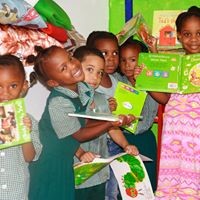 Our Office
FPA Wealth Management:
300 Willowbrook Lane, Suite 315
West Chester, PA 19382